Bonnie Ahlquist, M.A./LPC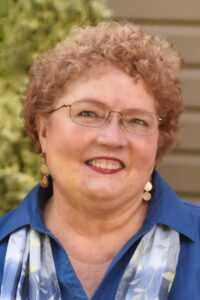 Bonnie is a Pennsylvania licensed psychotherapist with over 10 years of experience in counseling as a Behavior Specialist, Mobile Therapist, and Outpatient Therapist. She has experience in counseling women through their parenting and personal issues as well as tweens and adolescents through depression, attention and focus issues, anxiety, emotional dysregulation, trauma, and much more. Bonnie is a life learner, always looking for new approaches and ways to meet the needs of her clients.
Bonnie is fluent in Spanish and graduated from High School in Argentina with a teacher's degree. She was further educated in Missouri and Delaware, receiving undergraduate degrees, and returned to school, gaining her Masters in Counseling after a career in education. Having experienced life as a widow and single parent while raising three children, her perspective of later life learning adds depth to the therapeutic encounter. She enjoys adjusting the therapy to the individuals and their desired outcome. Equipped with a good listening ear, compassion to walk alongside clients through difficult times, and person-focused approaches, Bonnie utilizes a strengths-based perspective to aid the individual in coming through life's challenges with a positive view of the future. Bonnie specializes in Cognitive Behavioral Therapy, Motivational Interviewing, Mindfulness, as well as many other approaches, including Christian counseling to those who request it.
In her spare time, Bonnie loves reading, time with her grandchildren, and supporting seniors in the community.