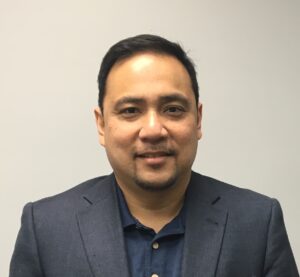 Joel B. Capucao is a PA license Psychiatrist and a Diplomat of the American Board of Psychiatry and Neurology.  He completed one year in Mt Sinai Elmhurst in Queens,  NY  before transferring and finishing  his Psychiatry residency in Temple University Hospital in Philadelphia PA.  He served as chief resident at Temple University during his senior year. He was awarded the Psychiatry resident of the year by Pfizer  and was awarded by the Mclaughlin foundation  for Behavioral therapy.  He earned his Doctor of Medicine degree from the University of East RMMC in the Philippines and completed an internship in a VA medical center in the Philippines.  His training included Clinical rotations in Forensic settings, Inpatient mental health units and outpatient community mental health centers.
Dr. Capucao has worked in a variety of clinical settings.  He previously worked at Patrick Harris State Psychiatric Hospital in Anderson South Carolina.  He has worked serving different group, nursing and residential homes around North Carolina.  He worked for 3 years in Crozer Chester Hospital as an inpatient Psychiatrist and at the Psychiatric emergency room. He has worked at Mainline Behavioral Partial Hospitalization Program in the past.
Prior to Medical School  Dr. Capucao completed  a Bachelor's degree in Zoology  in the University of the Philippines Los Banos.  He worked in Wildlife conservation in particular working with the Haribon Society in saving the Philippine Eagle.